Spring Dog Spray – get RID of the itch!
Is your dog itching like CRAZY? Mine too! I tried giving her a bath, coating her with coconut oil, and using some purification down her spine to help her stay annoyance free outdoors. She still kept on itching! I whipped up this recipe to help calm and soothe her skin and keep her focused on all the fun she can have, instead of the itchiness.
Supplies:
2 ounce glass bottle
Peppermint essential oil
Purification essential oil
Lavender essential oil
Bragg's apple cider vinegar (we will call it ACV)
1 teaspoon carrier oil (I used almond)
The ACV is great at restoring the ph of the skin and acting as an anti-microbial. I love using this on my own scalp when any itchiness or dandruff is detected. The purification and peppermint oils will be soothing and restorative to her skin and coat. The added bonus is that all outdoor annoyances are ANNOYED by these oils! Lavender essential oil is used to calm skin and is my go to for ALL things son related (on my dog and myself!).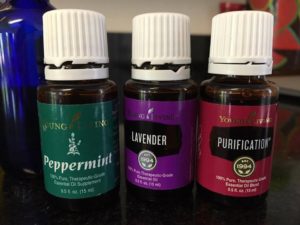 Directions
Fill spray bottle 1/2 way with ACV
Add teaspoon carrier pol
Add 3 drops peppermint essential oil
Add 8 drops purification essential oil
Add 8 drops lavender essential oil
Fill to the top with water
Shake
Spray your dog
See lots of tail wagging!
This recipe would be great for humans too! Also, please know I am referring to Young Living Therapeutic-grade Essential Oils ONLY. No other brand can be substituted or used safely on your furry friend!