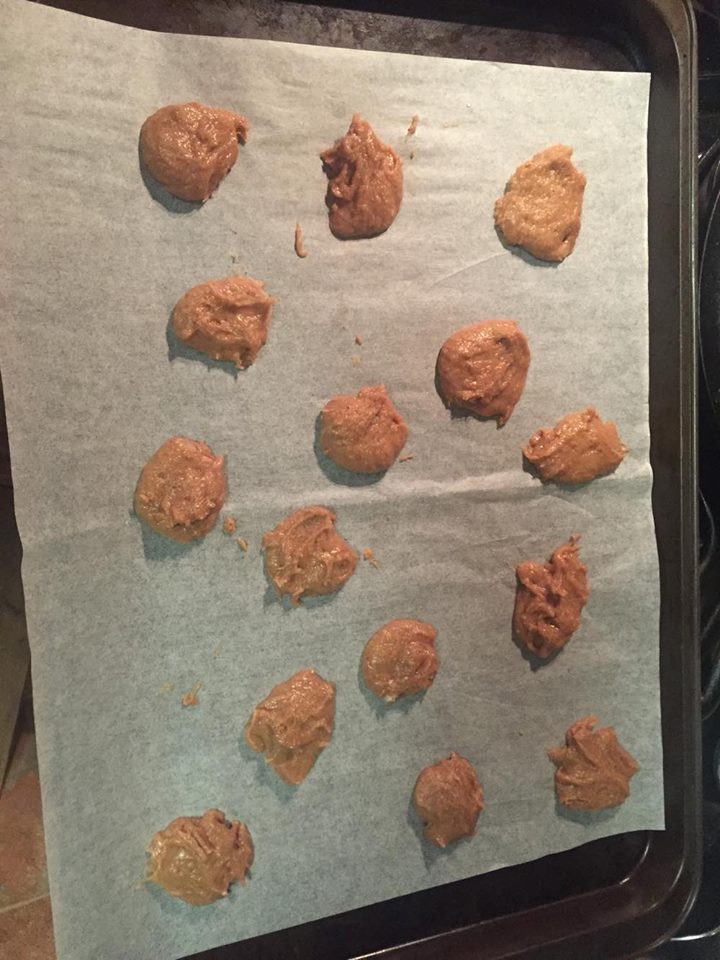 Have you ever wanted a healthy cookie that actually has flavor and is kid approved? I have a recipe for YOU. I always have coconut flour on hand and I love to use it instead of anything grain based when possible. My kids are not huge fans of coconut flour cookies with just butter and honey. I had to find a way to make a relatively healthy cookie that is still pleasing to all. I also LOVE the health benefits of cacao and Young Living Essential Oils. It was natural to add them both to this recipe.
Ingredients:
6 tablespoons coconut flour
4 tablespoons coconut oil (butter also works well)
2 tablespoons honey (I use raw & local)
2 drops orange oil (YLEO of course)
1 tablespoon cacao powder (I prefer nutrivita)
Pinch of salt
Use your food processor and cream together the coconut oil and honey. Add the coconut flour and cacao powder. It will form a pasty mixture that is more moist than most cookie dough. Add 2 drops of orange oil and mix for another 30 seconds.
Form dough into 16 small balls and flatten slightly on a parchment paper lined baking sheet. Bake at 325 degrees for approximately 10 minutes or until lightly golden brown. Do NOT overbake and keep an eye on them constantly. They have a tendency to burn.
These cookies are crispy at first and after a couple days will soften due to the honey content. Depending on preference you can eat them for up to a week.
Enjoy!